Hi everyone,
Just a quick post today.
I took these photos a while ago when I was on one of my walks and just wanted to share. :)
These are Lalaloopsy mini dolls that were pretty popular around the time I started collecting (2014-2015) and although we only have a few, they are adorable!
We still have a tiny collection of them and eventually I'll do a little group shot.
This one in particular is one that my daughter had picked out and there's nothing too special about her in terms of theming (candy gum-drop themed), but she really seems to take a on a little personality in these photos.
That's something I love about doll photography; certain dolls that wouldn't normally stand out, can sometimes get "new life" when photographed.
Her name is Sugar Fruit Drops.
Originally retailed for somewhere between $5-7 dollars, I can't quite recall!
They usually came with a little pet and accessory.
Here is a promo shot from Amazon.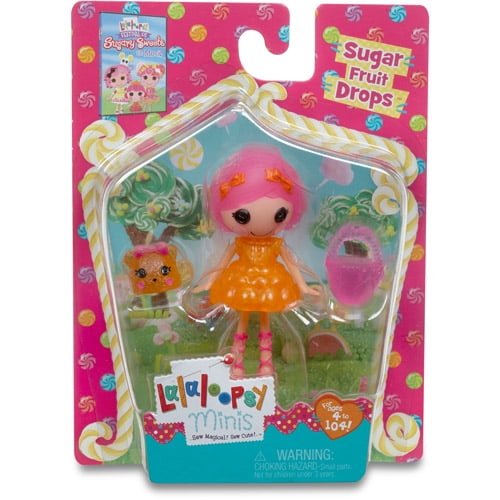 (I don't know how to make this photo smaller, lol)
I think these little dolls (only a few inches tall) are cute and fun to photograph. Many would argue there is a creepiness factor due to their eyes, but the black "soul-less" button eyes work for me! :)
Do you guys collect any mini dolls that are less than 6 inches, or did you ever collect these?
Mini dolls are my favorite to photograph as they are easy to conceal and then whip out when no one is looking and take a photo! :)
As always, thank you for reading and happy collecting to you all!
xoxo
Farrah